SOCARE's mission is to make a difference in the lives of indigent children and make them contribute positively to the society. SOCARE helps the children of convicts and other underprivileged children deprived of basic necessities by providing them with food, shelter and education also aiding in their healthy mental and physical growth. SOCARE Ind was started by a retired bank employee, Mr. Mani and his wife Mrs. Saroji Mani in June 1999. Mr. Mani hails from lower mid class family working for a national bank. But that did not stop him from the desire to lend a helping hand to the children in desperate need of help. His determination to help the children in need caused the birth of SOCARE Ind in his own house where Mr and Mrs. Mani raised their own children.
Active:   January, 2004 – Present
Location:
2642, 12th Main Road, "E" Block
Rajaji Nagar, II Stage
Bangalore – 560 010
INDIA
Impact Made by Upakriti
Upakriti and SOCARE Ind both share the same interests and work for the same cause, providing better life for destitute children. Upakriti is involved with helping this organization since August 2002 by supporting them financially and helping in other areas as well. Currently SOCARE Ind takes care of 26 children providing lodging, boarding, education and other physical activities.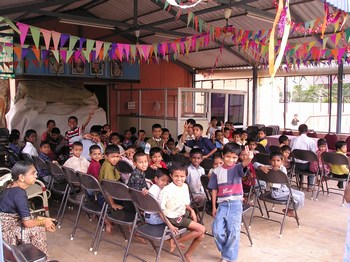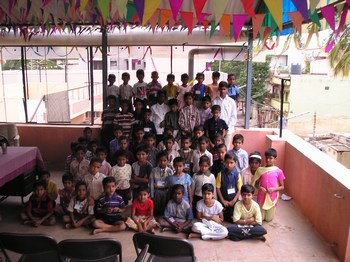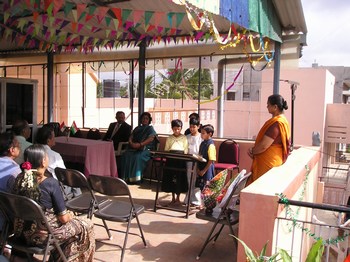 | | |
| --- | --- |
| Children Supported | 90-100 |
| Budget Allocated | $12,000/annum |
| Recent Grant | $4000 in Sep 2012 |
| Contact | Vasantha Mayanna (vasam75@yahoo.com) |
Past Sponsorships
Deepa Jyoti – Sponsor a SOCARE kid initiative was announced during SunFun 2006. 5 childern were sponsored.
GnanaVriddhi – In Nov 2005, Upakriti organized a SOCARE Drive  and purchased  stationery and toiletries for the children.
Anandotsav –
For Diwali 2005, sweets and food were distributed for children of socare.
For New Year's 2006, sweets were distributed and Upakriti volunteer Suman spent time playing games with the children. (Thanks to Suman for spending his new year with these children)