Active: January, 2005 – 2007
Location: 5, Maruthi Nagar
Madambakkam, Seliyur Post
Chennai 600073
INDIA
Organization Background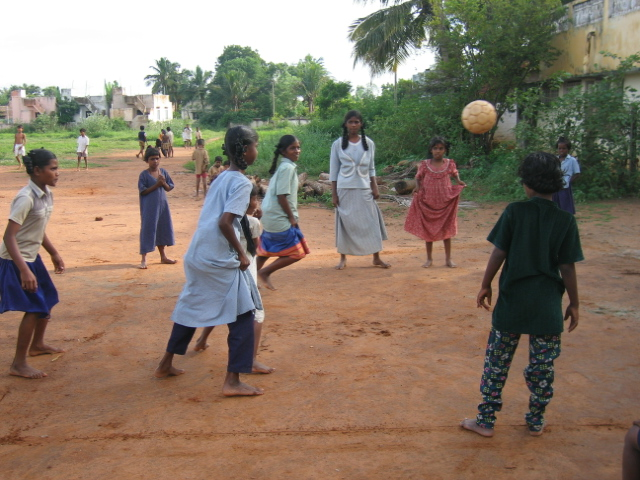 Karunai Illam was founded in 1996 to provide education, accommodation and food for the poor and needy children. Karunai Illam aims to make as many poor children literate as possible. The organization also aims to train the children for good careers. From 19 children in 1996, the Illam now has strength of 92. All the children are studying in different grades and some even have jobs. Karunai Illam believes in 100 per cent literacy for poor and destitute children.
---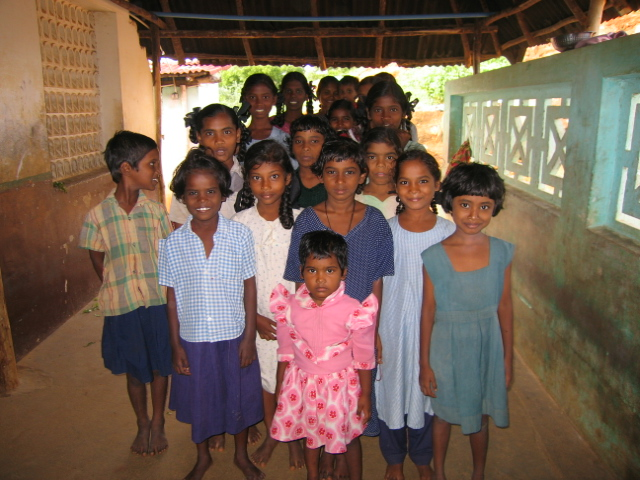 Impact Made by Upakriti
Upakriti is helping Karunai Illam work towards providing better life for 92 destitute children. Upakriti is involved with this organization since Jan 2005 by supporting the living and education expenses of these children. For Upakriti day 2005, new clothes were distributed to all the 92 children by our volunteers in India.
| | |
| --- | --- |
| Children Supported | 92 |
| Impact Area | Literacy for poor and destitute children |
| Recent Grant | $1800/annum (Jan 2005 till date) |
| Grants to Date | $5000 |
| Contact | upakriti@upakriti.org |
---
Past Sponsorships
Niramaya – As part of this health initiative, on Oct 2, 2006 , a medical camp was conducted for these children. (Thanks to volunteer Priya Navuduri for organizing this)
SmithaVardhanam –May 2006, new uniforms were sponsored for all the children (Thanks to Shenoy and family for sponsoring this) On Upakriti Day 2004 (April 16th), new uniforms were distributed for all 92 children by Upakriti.
Anandotsav – For Diwali 2005 new kitchen utensils for preparing food for the children sponsored by Upakriti