Dayananda Rotary Model School
Active:  August, 2008 – 2013
Location: AIM for Seva Dayananda Rotary Model School
Kadalur Village, Cheyyur,
Kanchipuram District, Tamil Nadu
INDIA
Project Details and Achievements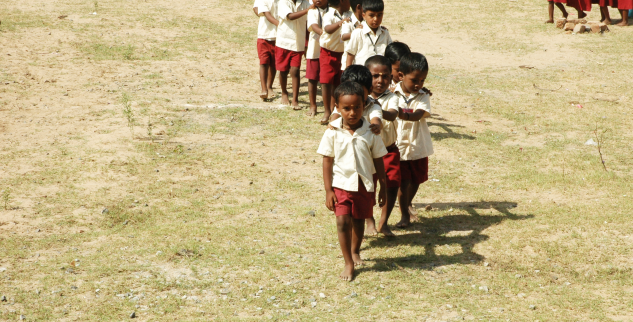 The school is located in a nice ambiance, amidst a spacious 3 acre compound. It has modern buildings with spacious and well ventilated classrooms and functions as a co-educational school.
The school follows the pattern of education of the Board of Matriculation School, Tamil Nadu, for classes I to X.
The academic work is carried on by a team of devoted, qualified and experienced teachers, monitored by the Principal. The scheme of work in the nursery section draws adequately from the Montessori Kindergarten and Nursery play-way methods.
The curriculum is student centric and activity based. Students are provided with an entire range of co-curricular activities – projects, field trips, work sheets, lab work, dramatics, debates, all designed to discover and improve the varied talents and aptitudes of children, to develop an integrated personality and build their confidence, communication and collaborative skills.
Organization Background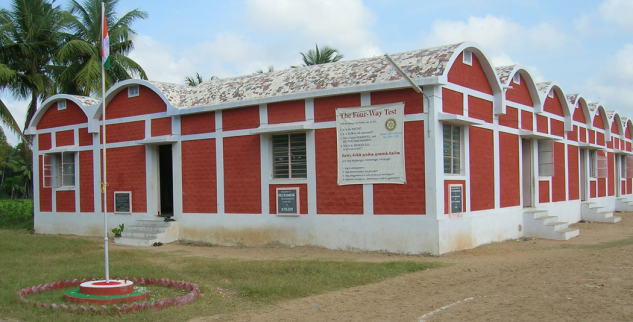 All India Movement for Seva (AIM for Seva), is a public charitable trust founded by Swami Dayananda Saraswati. It started as a program for integrated community development and soon gathered momentum to become a nationwide movement, touching the lives of over 200,000 rural and tribal people. The organization currently runs projects in the areas of education and health care across 13 states of India.
AIM for Seva invites every Indian to come together to provide these essential services to the less privileged people of the society. In the next few years the organization proposes to grow into a national movement and provide a platform for every Indian to contribute and participate in the development of our country.
The organization has achieved Special Consultative Status with the Economic and Social Council (ECOSOC) of the United Nations (UN), in recognition of the outstanding work done in the aftermath of the Tsunami.
| | |
| --- | --- |
| Children Supported | 360 |
| Impact Area | Education |
| Recent Grant | $2000 |
| Grants to Date | $33,000 |
A field report by Mr. Narayanan, Upakriti India Volunteer
While holidaying in India, I decided to visit one of the schools Upakriti supports.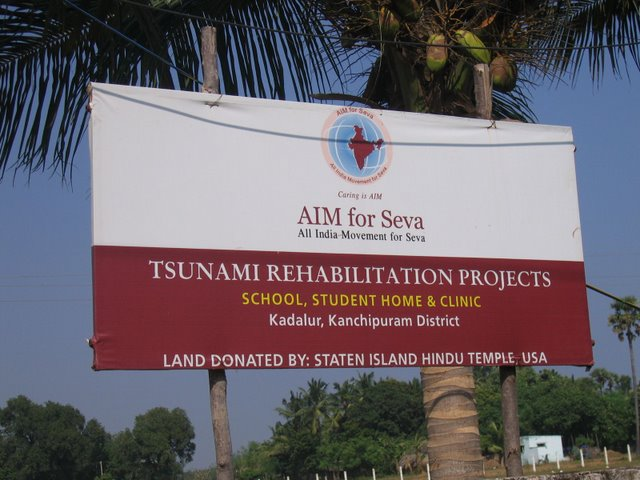 The school is situated around 100km south of Chennai. Once I reached the place, I was welcomed by a gush of cool breeze and fresh air that was so very different from the polluted and thick environs of the city. Talk of first impressions…
I spotted a villager and decided to 'interview' him about the school. He was an ayurvedic doctor who wanted his two kids to attend this particular school though he lived a few miles away. When asked why he chose this school, the reply he gave was testimony to the wonderful service the school has been doing to the village community there.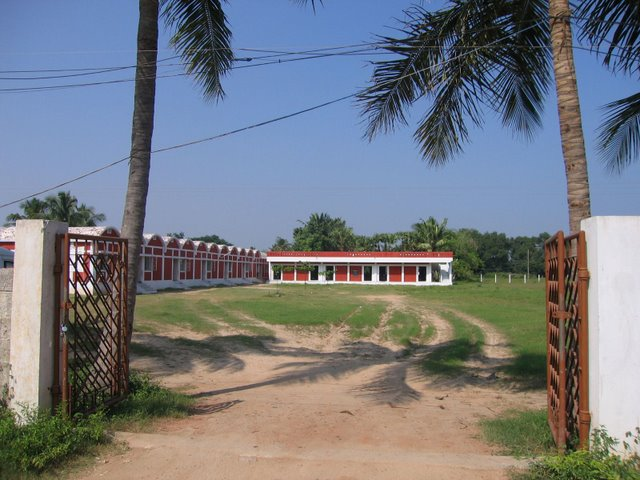 "I could have enrolled them in schools which are run by the government, or in other private schools. But, as a dad who is very involved in my children's future, I think this school is the best in this locality. Others don't even compare with this. That's why I don't mind driving a few miles everyday to get my kids here," he said.
His words acted like a tonic and I decided to check out how good the school was. I sat through the classes one by one to evaluate the quality of education.
I was amazed by the standard of education which was on par, even better, than schools in a metropolis. The teachers were full of energy and enthusiasm, and this seems to have rubbed off on the students who looked bright and happy.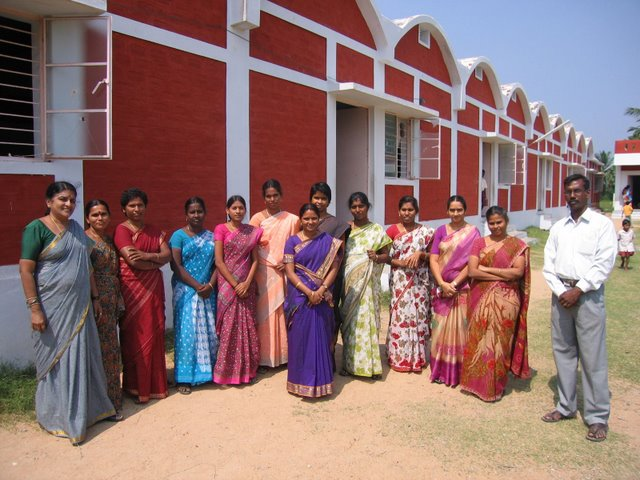 All credit to the ever-smiling headmistress Mrs. Malathi for forging together such a talented and terrific team. Their team effort was evident when they all put their hands up spontaneously to chip in for a teacher who was going on maternity leave.
The school caters for 300-plus kids from a number of villages affected by tsunami in this area. AIM (Kadalur) not only imparts quality education, but also provides transportation to the kids after identifying that transport might come in the way of the village children pursuing their studies. What more could the villagers ask for?
What does this mean to you –
Education is a vital cog in a nation's engine. Make this your dream school project and empower the children to empower their own future.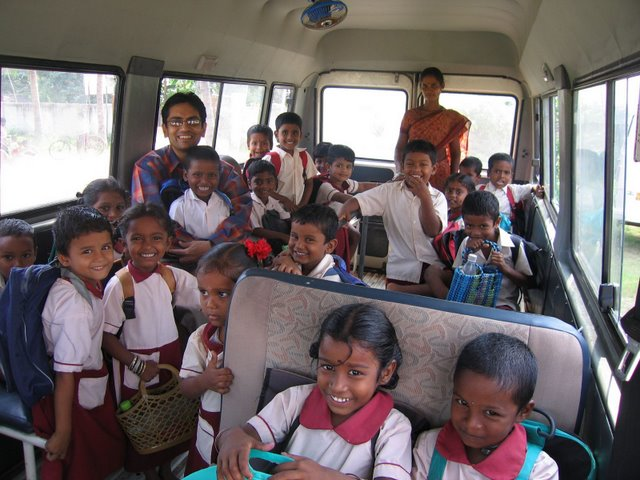 How can you be involved –
We look forward to your enthusiastic involvement as champions of Kadalur School movement. Pledge tax-deductible contributions via Upakriti (www.upakriti.org)
What's the budget –
$25,000 for one full academic year
Number of kids –
300+ and growing fast
The services offered –
Textbooks and notebooks, transportation, educational tour, salary to teaching/non-teaching staff, salary to drivers, school maintenance and general upkeep.